PlaceShapers announces new Board Member
PlaceShapers is delighted to announce that Kate Wareing, Chief Executive of Soha Housing, has joined the Board of PlaceShapers, the national network of community-focused housing organisations.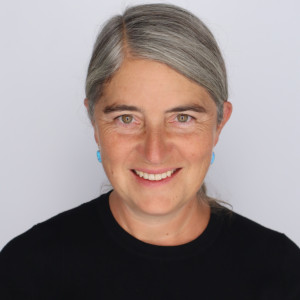 Chair of PlaceShapers Matthew Walker said: "It's never felt a more important time to be a place-shaper and we welcome the insight Kate will bring, with her commitment and passion for the impact of a place-based approach to housing.
"Soha and Kate are actively involved in much of our work and Kate's appointment will further strengthen the breadth and depth of our Board membership and commitment to help communities thrive."
Kate said: "I am delighted to be joining the Board of PlaceShapers. The work that housing associations do to build communities, support residents and provide new homes has never been more important. I look forward to working with the rest of the Board to enable PlaceShapers to support members to share learning and maximise our collective impact and voice".
PlaceShapers is a network run for members by members. It has a Board of Chief Executives from 10 member organisations. Kate succeeds Allister Young, Chief Executive of Coastline, who has been a Board member for the maximum term of six years.
Matthew Walker said: "Allister has contributed hugely to the work and impact of PlaceShapers and he leaves the Board with our great thanks. We are pleased that Allister will remain close to PlaceShapers through his work on a number of our projects and Coastline's overall commitment to PlaceShapers."
Issued 26/09/26
Notes

Kate Wareing joined Soha Housing as Chief Executive in 2018. Prior to that, Kate spent fifteen years' experience of working for housing and social sector not for profit organisations delivering, commissioning and managing services, and ten years working for International Development organisations, including Oxfam GB leading UK anti-poverty work, organisational strategic planning and learning and knowledge management. Kate has also run her own International Development consultancy.
Soha Housing, a founder member of PlaceShapers, is the product of a large-scale voluntary stock transfer from South Oxfordshire District Council in July 1997. The majority of its over 7,700 homes are for rent, with around 16% shared ownership or leasehold properties.  Stock is located across South Oxfordshire and neighbouring districts. Soha is a mutual housing association – that is, residents and staff are shareholders. Five residents with relevant experience and skills are on the Board.