PlaceShapers2022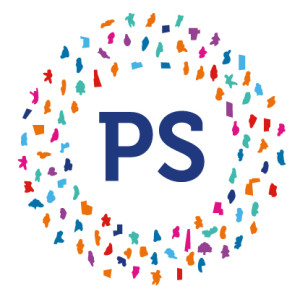 Ten sessions....
Thirty speakers and chairs...
Members from up and down the country....
Opening plenary
#PlaceShapers2022 conference was opened by chair, Matthew Walker, who thanked members and introduced Kate Dodsworth, Director of Consumer Regulation at the Regulator for Social Housing.
Kate talked about consumer regulation which forms part of the Social Housing White paper, and the tenant satisfaction measures, which will come into effect next April. Origin resident Jane Ryland led the questions.
Kate shared insight into the tenant feedback they had received as part of the consultation and highlighted the value of the recent PlaceShapers In Conversation with the Regulator, which showed the importance of:
- Having current, high quality data;
- Ensuring tenant input and voice is heard at board level; and
- Landlords being aware and assessing different tenants' needs.
These were the main points raised by tenants with Kate stressing that "operational work had now become more strategic due to reputational factors". She concluded: "The change and shift that needs to happen is a large-scale culture shift that puts tenants back at the heart of decision-making."
Workshop: Housing market downturn: lessons for policy responses
Chaired by Allister Young, CEO, Coastline and PlaceShapers Board Member, Toby Lloyd, from On Place, gave a macroeconomic overview of the housing market, looking at lessons for the current housing crisis. 
Before the 1970s house prices remained stable. Changes in government policy, including allowing banks to provide mortgages, created financial instability and asset spikes. There have been four since the 1970s, the largest from 1989-95.
The affordability position for buyers in the mid-90s was the same as for their parents, but that is not the case now. While mortgage rates are now increasing to a historically fairly normal level, house prices - and mortgage repayments - are much higher. Some sub-groups of mortgage holders are more vulnerable. 
His presentation warned of policy short-term objectives undermining long-term objectives and the importance of the market being able to safely re-adjust. He concluded that with home ownership the Government needs to separate the social gain and financial gain, partly by making private renting an attractive option. With mortgage lending peaking in 1991, the newer bank-led mortgage system only really worked well for 20 years. House ownership is in decline.
Lunch and learn on equality and diversity
HQN CEO Mushtaq Khan chaired and started by saying that pre-2020 policies just don't cut it any more. The pandemic highlighted inequalities and there's been a renewed impetus to commit to EDI (and not just because the Regulator likes to see evidence of it) from Black Lives Matter.  
Caroline Parr from Community Gateway set the scene with the HR twin challenges of recruitment and retainment and looking not just at protected characteristics but also now at the socio-economic circumstances of staff.  
Lesley Burrows detailed how Regenda Group was making consideration of EDI 'everyday', underpinning everything in the corporate plan.  
The roundtable discussed if it's easier for a small housing associations to reflect the community they serve and then how to collect, maintain and use data. In Greater Manchester, associations are examining their EDI against their customer base their workforce and the wider regional population. Landlords can help each other raise the bar and ensure that what gets measured gets done. Door knocks/customer censuses are alive and kicking! Look out for a new HDN toolkit soon around collecting and using data. 
It finished with the assertion that Board succession planning and training is cheaper than paying a recruitment agency to cast the net as wide as possible and the question as to how hear fresh tenant voices without discouraging the long-term involved and experienced.  This workshop established that there is very much an appetite to learn about EDI and act upon it within PlaceShapers. Stand by for more collaboration in 2023 …
Homelessness- who cares
PlaceShapers communications lead Joanna Charlton chaired this session which looked at why homelessness is on the increase and is only likely to get worse to get worse as the cost of living tightens its grip.
Matt Downie, CEO at Crisis talked about existing provision, the challenges and obstacles people who are experiencing street homelessness, and the 'hidden homeless' face.  Those sofa surfing, sleeping in vehicles and the insecurely/ temporarily housed.  Crisis have also seen a marked decrease in donations from the public which has combined to make their job considerably more challenging as demand for their services increases.
Hightown CEO, David Bogle, has worked tirelessly for many years to tackle homelessness and is a founder member of Homes for Cathy. David shared a short film that featured Jon's story.  Military veteran Jon, a personal trainer, slept in his car for months after finding himself homeless.  Hightown were able to help Jon to navigate the system and he is now securely house in what he's named his 'forever home.'
Storytelling
PlaceShapers communications lead Joanna Charlton chaired this session which looked at the importance of using stories combined with data to show the impact and challenges of PlaceShapers work. The session looked at how real-life experience could help shape policy, supported by clarity on narrative.  Questions to the panel ranged from advice on rent setting communication through to stigma about the sector.
Rose Grayston talked of the importance of the right narrative in the current complex political environment, highlighting work done following the No Place Left Behind Commission and the PlaceShapers' report Stay Local, Go Far.
Val Hassell of Creative Bridge gave examples of telling stories to create impact and being integral to PlaceShapers' way of working.
Day two
'Is regeneration still a dirty word'
Well in short, no! It has its challenges but the panel agreed that regeneration needs to be central to the government's levelling up agenda.
Rachael Orr as chair stressed housing associations, as anchor institutions in their communities, have a strong role to play in regeneration. From investment in existing homes, to the demolition and replacement of older homes, building new homes on brown fields sites and broader economic regeneration interventions.
Adam Morton from Homes England, Alan Boddy CEO of Livin and Charlotte Carpenter from Karbon talked of various regeneration projects, but also acknowledged that as the sector waits to hear the verdict of the government's rent cap consultation (at time of session) the future of regeneration investment is somewhat uncertain.
However, the call to Homes England to offer more flexible funding that allows housing associations to align and blend different regeneration interventions, was met with a promising update. A new strategic plan is in the making that will place more value on quality, regeneration and placemaking.
And to finish, thoughts from Pam Hankinson, resident board member of South Yorkshire Housing Association, 'I love my home, I want everyone to have a home like mine in a nice community. People want to live in thriving communities with lots of opportunities but to offer this we need to be able to provide them with good quality affordable housing.'
In Conversation with Tim Farron
It was when watching Cathy Come Homes that Tim Farron, who served as Leader of the Liberal Democrats from 2015 to 2017 and is MP for Westmorland and Lonsdale, was inspired to get into politics and public service. And housing has remained one of his core focuses since he stepped into parliament in 2005.
Most recently this focus inspired him to spend 100 hours scrutinising the Levelling Up & Regeneration Bill, where he is proposing a series of amendments to planning laws. As the MP for a Lake District seat, he is seeing communities die as family homes are lost to short term holiday lets. He thinks that planning laws can start to address this problem, but the real solution will only be achieved by a long-term commitment to building affordable homes.
In conversation with Cath Purdy, CEO of South Lakes Housing, he explained that housing associations like South Lakes Housing will be crucial in delivering this and knows how vital they are to the communities in his patch.
Lunch and learn: Keeping the green dream alive
PlaceShapers acknowledged that working together to try and achieve governments targets should be a key area of our work. A sustainability sub-network was formed to bring members together to share best practice not only around next zero carbon work but also other items on the sustainability agenda.
Board member and CEO at Raven Jonathan Higgs leads this group and gave the group a roundup of the work that has already been done. Partnership working with tpas has strongly indicated that the sector need to focus on getting communication consistent and build trust with residents.
Chloe Challinor from Aspire and Gordon Watts from South Yorkshire Housing Association talked about what their organisations were doing locally.
Kathy Thomas talked about work supporting landlords to communicate effectively with tenants about their net zero programmes. 


Plugging the Gap
Kate Wareing, CEO of SOHA Housing, hosted a fascinating discussion with Sabine Goodwin, Co-ordinator of the Independent Food Aid Network and Nick Horne, Chief Executive of Wythenshawe Community Housing Group.
Kate asked what pressures organisations were under and what help tenants were getting when things went wrong. Sabine stated that the foodbank network was under immense pressure. It has now become effectively a part of the support mechanism for people, where the social security system had failed them. Nick highlighted the pressure on social housing. Wythenshawe received more than 160,000 applications for 500 homes.
Sabine said that the foodbank network were pushing for a cash first solution for their users and were working with others to signpost people to maximise their incomes. Nick said that Wythenshawe would continue to provide support services such as youth groups, digital inclusion programmes, effectively providing community policing for their tenants. The takeaway is that operating margins may have to be temporarily reduced in order to help people in dire circumstances until the economic outlook improved.
Reflections
Chaired by Carol Carter CEO at Origin, the Regulator Fiona MacGregor gave insight into the current climate and how landlords needed to be working in the most challenging environment; Learn, collaborate, get the basics right, be tenant focused and focus on culture. She stressed the importance of being guided by strategic priorities and explaining hard choices to stakeholders.
Peter Hubbard, Senior Partner at Anthony Collins Solicitors, stressed the importance of demonstrating our hyperlocal delivery and a focus on 3 points:
1. Be clear on service and quality offer to tenants.
2. Be sure how that is managed and led.
3. Be clear on your assurance.

Matthew Walker concluded the conference by thanking all involved and especially those who were moving on this year. While he said it would not be appropriate to thank people individually at this stage, he wanted to specifically thank Tony Stacey, who, as CEO of  South Yorkshire Housing Association, was a founding member of PlaceShapers and Rachael Orr, moving on after more than four years as the inspirational PlaceShapers CEO.