Conversations with The Regulator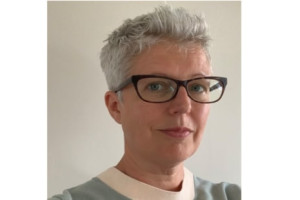 PlaceShapers members are helping bring residents' views to the development of social housing white paper.
Residents are meeting Kate Dodsworth, Director for Consumer Regulations at the Regulator of Social Housing in three regional sessions.
As the Regulator continues to work on delivering the aims of the social housing white paper, they want to hear from social housing tenants to better understand what matters to them.
The focus of the sessions is:
- How the regulator works, and how its role fits with the Housing Ombudsman, the government, and landlords
- Residents' views about how the proposals from the regulator will deliver on the aims of the social housing white paper
- Residents' experiences and views about landlord services
- Residents' views on what good tenant engagement is like
- Residents' views on how the regulator can best hear from tenants in the new regime
Bristol - postponed due to rail strike
On Friday 7 October there was to have been an event in Bristol, facilitated by Brighter Places. Residents from Alliance Homes, bcha, Brighter Places, Coastline Housing, North Devon Homes, Soha, Teign Housing and Selwood Housing were planning to attend.
Bradford
On Tuesday 11 October there will be an event in Bradford, facilitated by Incommunities. Residents from Incommunities, Leeds & Yorkshire, Manningham, Joseph Rowntree Housing Trust, Berneslai Homes, Together Housing and Connect Housing are attending.
Warrington
On Friday 9 September there was an event facilitated by Warrington Housing Association. Residents joined from Irwell Valley Homes, MossCare St Vincent's, Prima, Progress Housing Group, Rochdale Boroughwide Housing, South Lakes Housing, Southway Housing Trust, Stockport Homes Group, Trafford Housing Trust, Warrington Housing Association.