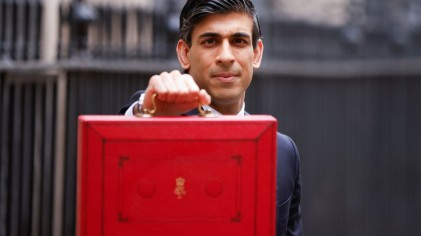 Budget 2021
Chancellor Rishi Sunak has unveiled the contents of his Budget in the House of Commons. He set out the government's tax and spending plans for the year ahead.
Matthew Walker, Chair of PlaceShapers, said: "The Chancellor said he was not prepared to add to the squeeze on families'. That squeeze comes in many forms - from not having secure housing through to worries about paying bills in the climate of rising inflation. So the figures from today need to translate through into what matters to people: homes, places and jobs."
Key points 
- We welcome the upskilling agenda. We are key partners; but we need funding via the Social Prosperity Fund and we need to be able to apply for it to build on this work.
-  We agree with Chancellor that decarbonising social homes is a top priority - it can kickstart the UK's Net Zero Journey.  To fully play our part we need easier and fuller access to the Social Housing Decarbonisation Fund.
- The Universal Credit taper is welcome - members have campaigned hard against the cruelty of the cut. It won't make up for losing £1000 for all but it will at least ease the financial strain and worry for many.