Regeneration in action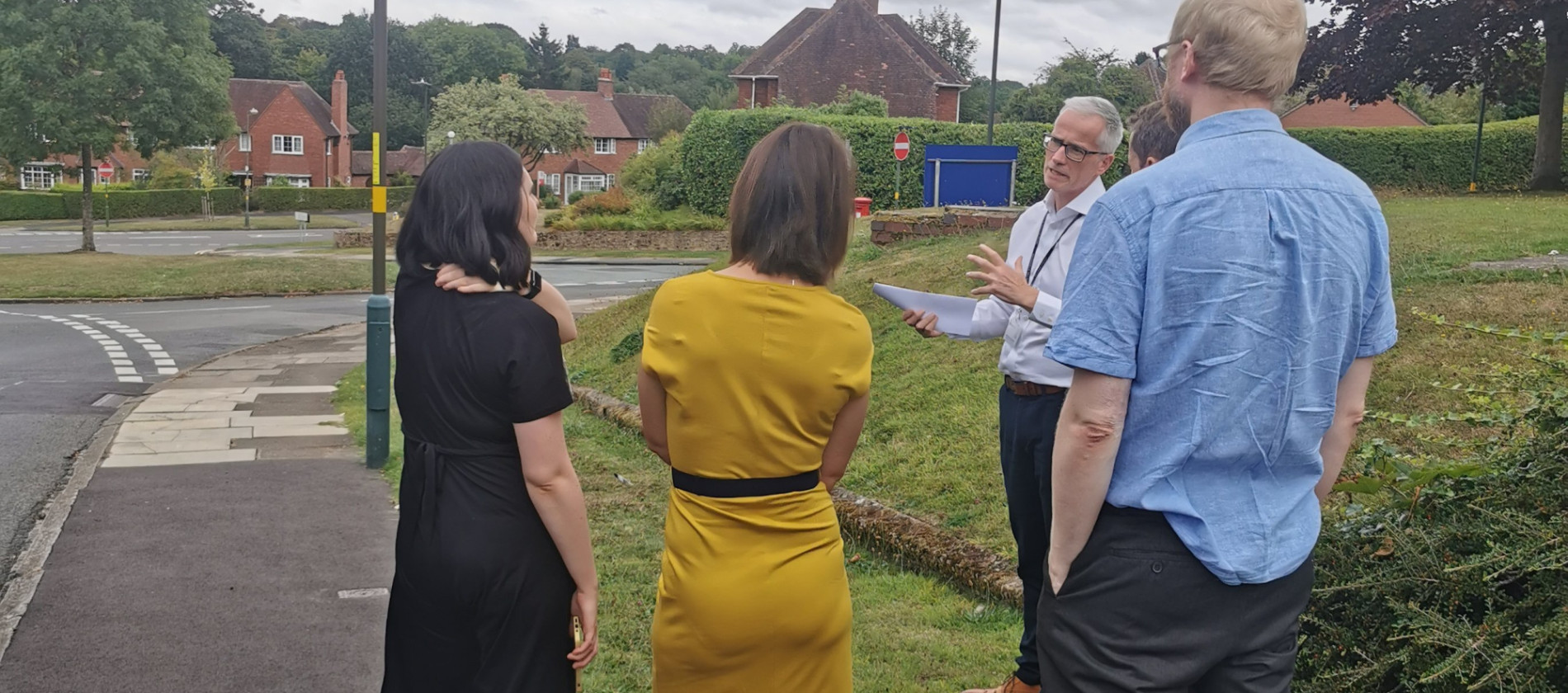 PlaceShapers CEO Rachael Orr blogs...
As I sat on a very early, non-moving train just outside Euston station I did, momentarily, consider the merits of zoom calls to hear about PlaceShapers members' work. But from the moment we finally got on the move, I remembered just how much insight, value and enjoyment you get from visiting people and places to hear about them and their work.
My journey was to Walsall to meet Walsall Housing Group (whg) then Birmingham to meet Bourneville Village Trust (BVT), accompanied by Nick Burkitt, deputy director of Affordable Housing, Investment and Regulation at the Department for Levelling Up, Housing and Communities.
Nick had asked us for a visit that brought to life a lot of the policy debates he's involved in and the spreadsheets of numbers he has to wrestle with. I think he got that in spades, as well as lots of rich discussion about how housing associations are rising to the multiple challenges facing them, the things they do really well as well as the things they get wrong and how they learn from that.
Our first stop was Lockside, a new housing development being built on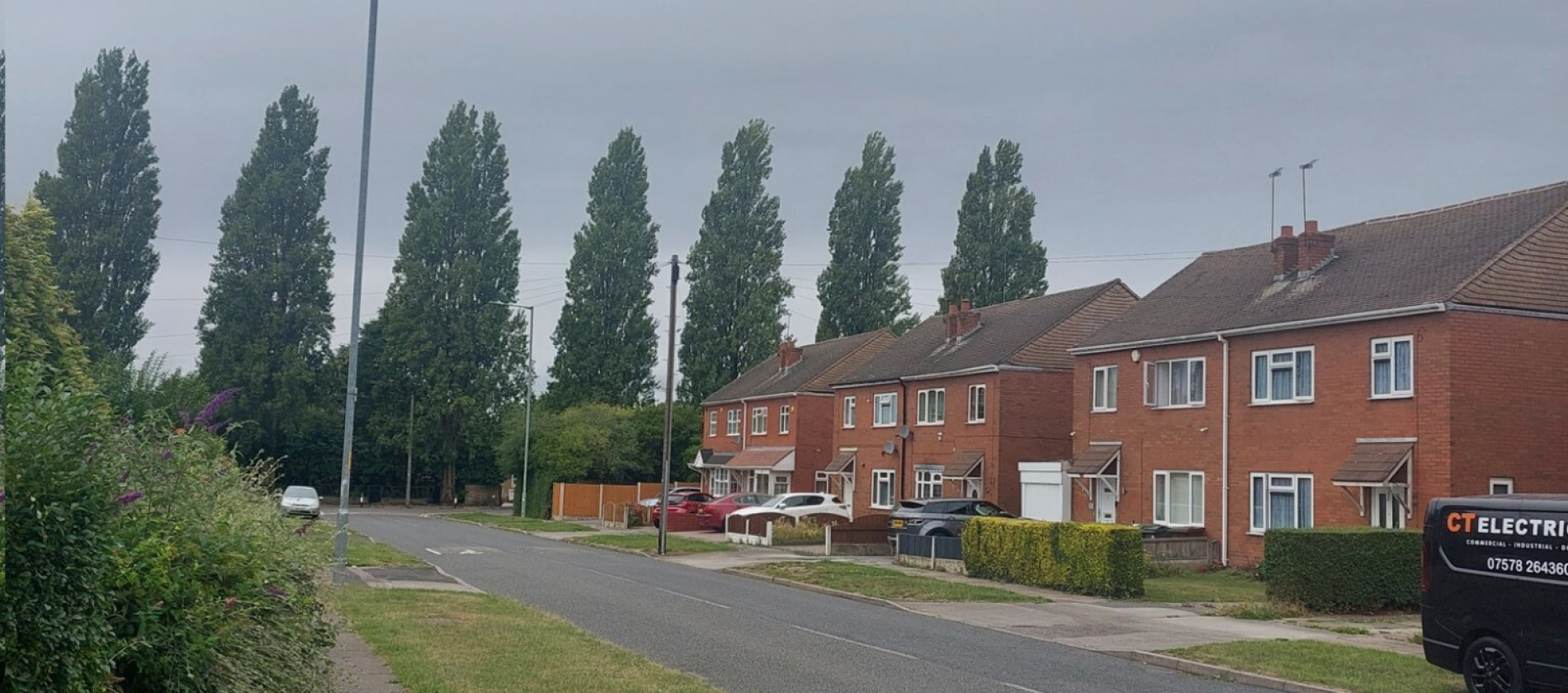 the site of an old steel works in Walsall. This is a true partnership project, a joint venture between whg and private housebuilder Lovell, supported by funding from Homes England and a multi-million pound grant from the West Midlands Combined Authority.
As well as building new homes, PlaceShapers are increasingly involved in large scale regeneration schemes, looking to upgrade draughty old properties making them warmer and greener. There are many challenges in regeneration, including that it's currently not possible to secure government funding for such ambitious work. A discussion of the vision for the estate we visited clearly showed that it has huge benefits to people and place to change the current funding regime so that Homes England can help fund and support regeneration projects.
Our final stop in Walsall was with some residents who live in Austin Tower, a high rise block. They told us that, in the immediate aftermath of the Grenfell Tower fire, they had huge worries about the safety of their home, as it has cladding on the outside. Whg staff worked with the West Midlands Fire Service and invited residents to watch as they tried to set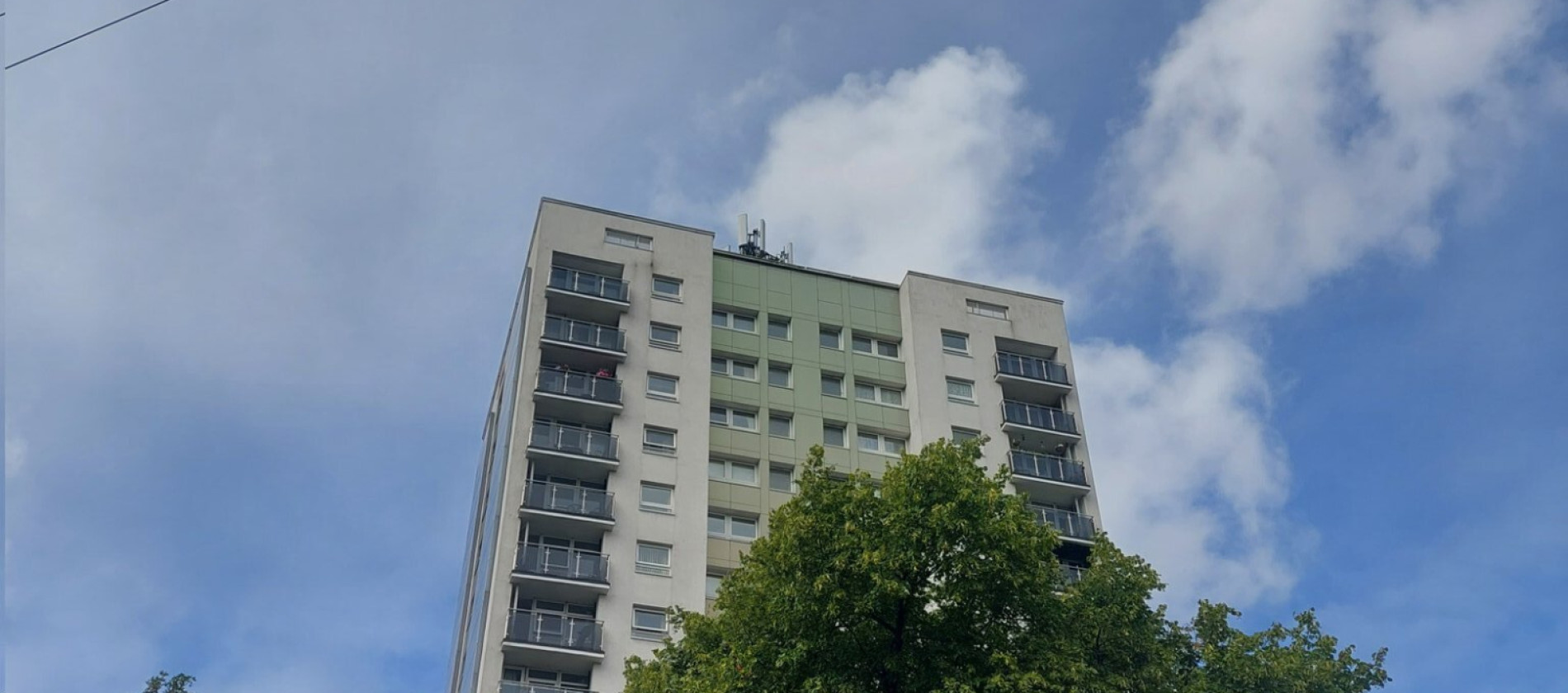 fire to a panel of the cladding outside the block. Try as the firefighters might they couldn't set it on fire, which as the residents told us 'gave us more peace of mind in 10 minutes than any fire safety documents you send us'.
From Walsall we journeyed to the chocolate box Bourneville Village, built by the chocolate maker George Cadbury in 1900 and entrusted to Bourneville Village Trust to this day. We heard great praise for the work of BVT from their residents 'when we have a problem, we call them up and they are round straight away. They are always keen to help.'
But we also heard about the challenges of these beautiful homes – they are cold, draughty, some of them with an EPC rating of G. The costs involved to improve their energy efficiency and ensure they are warm this winter are eye-watering, and no quick and easy solutions.
We also visited a community centre owned by BVT with around 100 children enjoying a summer holiday club, which is run every holiday. 70% of the children in the catchment are on free school meals and the 'pay if you can' holiday provision is a real lifeline for families.
As we made our way home late in the evening I reflected that there are many, many challenges facing housing associations and the communities they serve this winter, but there are also just as many inspiring people working together to rise to the challenge.