ccha has completed its latest development on Brighton Road in Purley. Millen Court offers 18 1–3-bedroom apartments, all featuring outdoor space, large windows, and contemporary designs, available for Shared Ownership and London Affordable Rent.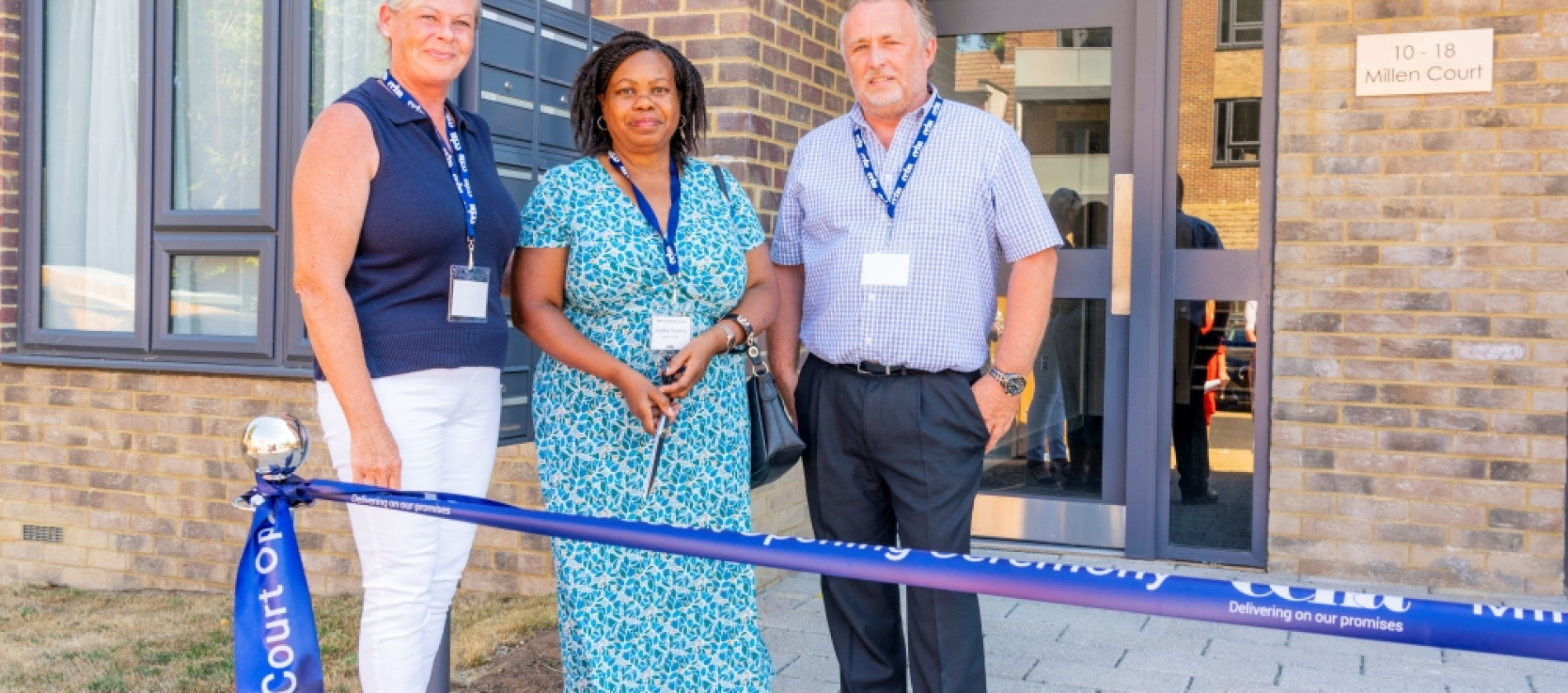 A 3-minute walk from Purley town centre and a 32-minute train journey into London, Millen Court is perfectly positioned for city living and shopping as well as having easy access to the countryside.
The opening ceremony took place on 10th August 2022, seeing Heather Thomas, Chair of ccha, officially open the development. She was joined by Chartwell Vision and ccha stakeholders and staff, as well as new residents and homeowners of Millen Court.
Heather Thomas, Chair of ccha: "It was an honour to open a second development since becoming Chair. Millen Court is a lovely scheme, and it is good to see the new residents are happy."

Tracy Cullen, Chief Executive of ccha: "Another good quality scheme successfully delivered in extremely challenging times. Our thanks to Chartwell Vision for building homes that we can all be proud of and the internal teams for their perseverance and hard work."

ccha has now welcomed most residents and homeowners, with just one apartment available for Shared Ownership. ccha's upcoming development in Croydon, Angel Oak Point on Sheldon Street, will provide a further 23 affordable homes and be home to ccha's new office.
Issued 21/11/22