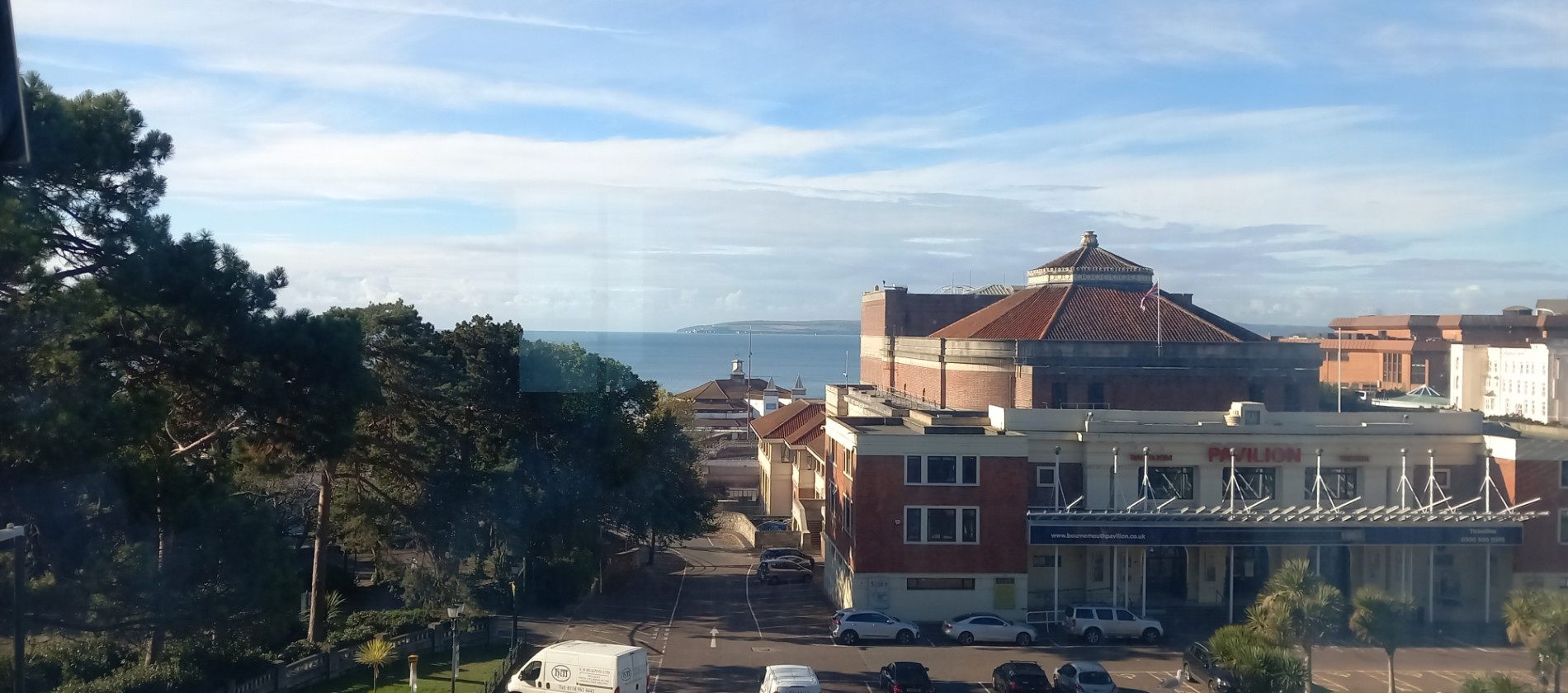 As a Shearing's Coach holiday stalwart I was surprised at myself to have never visited the pretty coastal town of Bournemouth.  Like many my perception of the town was that of pensioners seeking sea air, deck chairs, candy floss and sandy beaches.  However, Bournemouth like many quintessential British holiday spots has its fair share of socially excluded people needing extra support.
I arrived in the town at dusk only managing a quick lap round the square, a green area and the bus station before it went dark.  Even during that brief glimpse of the town centre, street homelessness was evident with folk starting to bed down for the night.  In contrast the next morning, when I awoke to blue skies and fluffy white clouds none of that was evident. I awaited collection by my colleague, Laura from BCHA with views of the sea, a big wheel, formal gardens with fountain and a charming pavilion.
I hopped in the car Laura was able to give me a quick lowdown on Bournemouth, which I'd say is a game of at least three halves, a thriving university town, a declining tourist hotspot and everything else in between.  I think you can always learn a lot from a town by its arterial roads and the combination of abandoned hotels, fast food outlets, previously very grand private houses and patched in high rises told an interesting tale.
First stop on out whistle stop tour was St Paul's, one of BCHA's hostels for people experiencing homelessness.  Nestled in the vicinity of some modern university buildings there was nothing about the exterior of the building to mark it out as any different to its neighbouring property.  I was given a warm welcome (warm welcomes became a theme of the day) by Hannah, who manages the hostel and showed me round.
The hostel which houses people who are in active addiction has 40 ensuite rooms and an array of communal spaces.  Dedicated rooms are available for visiting GPs and medical staff so that residents can receive vital medical care in familiar surroundings. The facility also has a small gym and bike storage area as well as space for socialising and a working kitchen where residents can hone life skills. Light breakfast and a hot evening meal are also provided alongside warm, secure and supportive accommodation.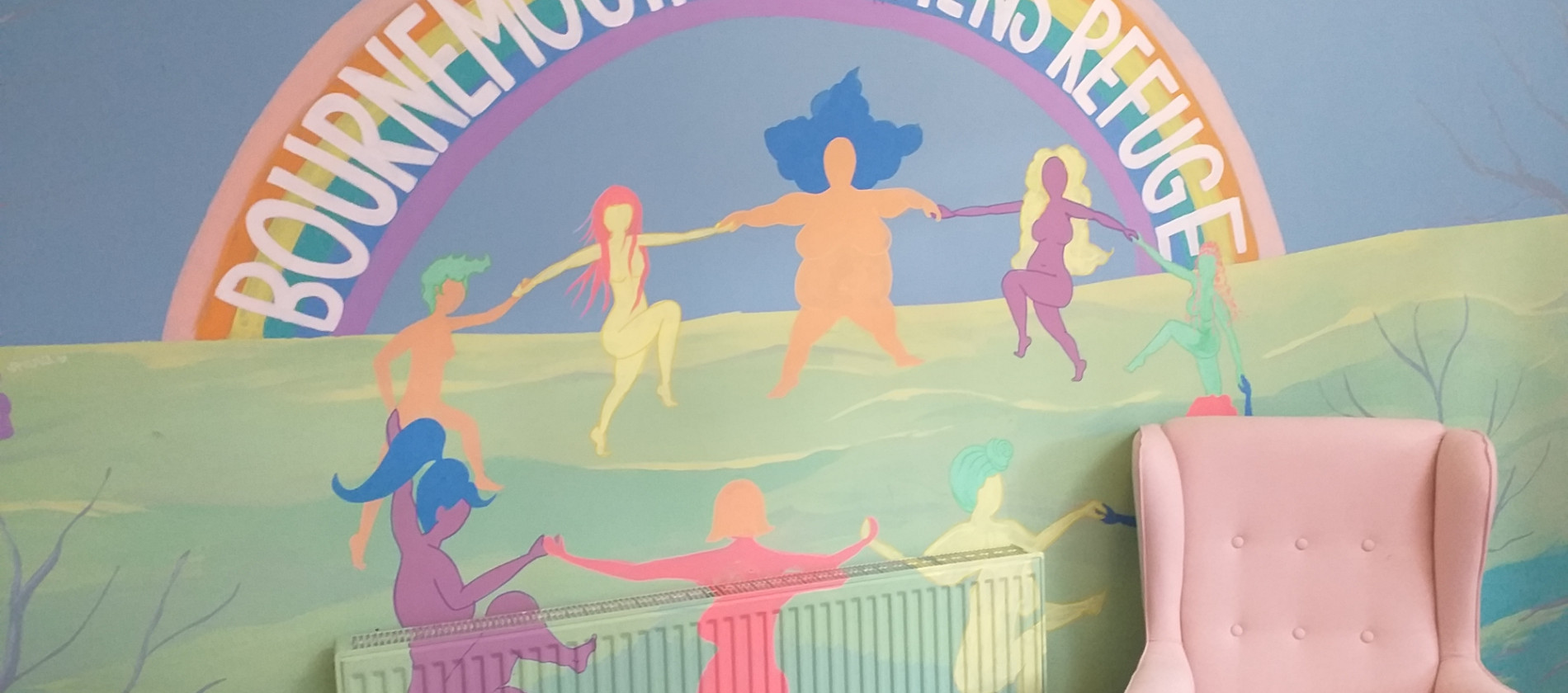 After St Paul's we visited the Bournemouth Women's Refuge which provides a safe space for women fleeing domestic abuse.  Another warm welcome received from colleagues Rio and Faith who showed me round the building which featured a family room with toy library as well as a large outdoor area. As many residents arrive with little more than the clothes they are standing up in the refuge keeps stock of essentials donated by local partners so that they can prepare welcome pack for new arrivals.  A shared pantry is also kept fully stocked so that residents always have access to something to eat.
I was lucky enough to have a look round a self-contained flat that a resident had given me permission to view.  It gave me the opportunity to experience first-hand the quality of the accommodation and its furniture and the attention to detail, given by the staff to ensure that all their residents feel valued.  There is a lot going on at the refuge to support their residents in a psychologically informed environment and plenty more developments planned in. 
I could have stayed and chatted to the team at the refuge all day but next stop on the tour was to headquarters, The Factory, a large space that houses various initiatives as well as BCHA's Head Office.  Another warm welcome for Michelle and CEO Martin who was sitting, working on the shop floor of the large open plan office with his team around him.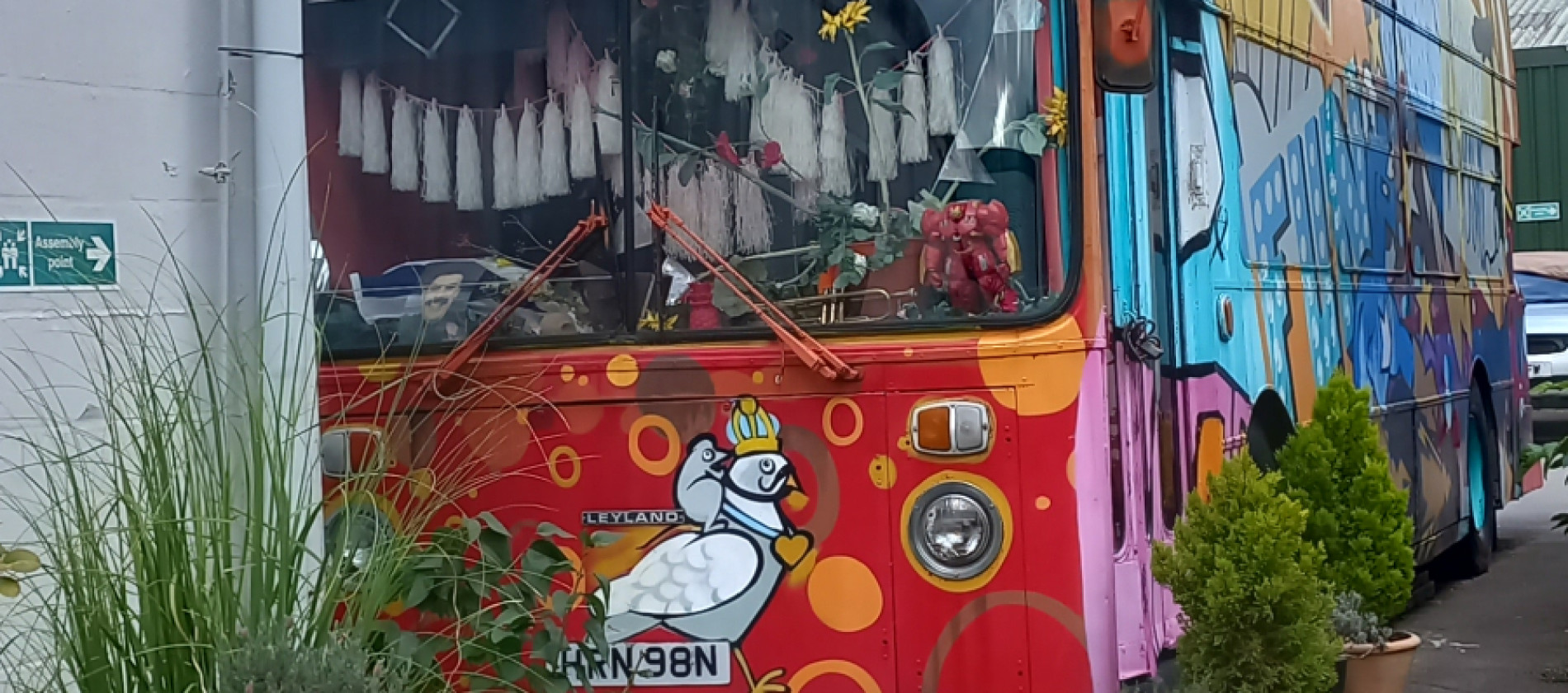 Laura gave me a tour of the space, I had a peek in the kitchen where the meals for the hostels are prepared and training opportunities given.  The new café which is about to open looked fantastic, I'm sure it will be rammed daily when its open.  The allotment area out the back was flourishing and I can still smell the GT85 from the bike fixing project that residents are involved in, bringing old and unwanted bikes back to life. What a great idea! Finally, we skirted past the big red fun bus whose use is yet to be identified, I can only imagine it will be highly creative but with purpose.
Arriving to a meeting room filled with BCHA colleagues and resident Nick I was greeted with, you guessed it!  A warm welcome and I might add a delicious lunch which had been prepared on site, beating my usual fayre of an apologetic ham sandwich hands down.  After lunch I was able to talk to the group about PlaceShapers, what we do and how we can work closer with BCHA.  A rich and enjoyable discussion ensued filling my notebook with all sorts of thoughts and ideas which I will be following up.
All of a sudden, it was time to go, the day had flown.  Hannah boxed up the leftover buffet to take back to the residents at the hostel and Michelle ran me back to the station but not before she had equipped me with several back issues of 'Tenant Talk' to keep me occupied on the journey home.
I often say I am 'Proud to be a PlaceShaper' because together we go beyond housing, these aren't just empty words or a fancy strapline, they are lived values, my day at BCHA demonstrated just that. 
CEKay
05/10/22