Living in the cost-of-living crisis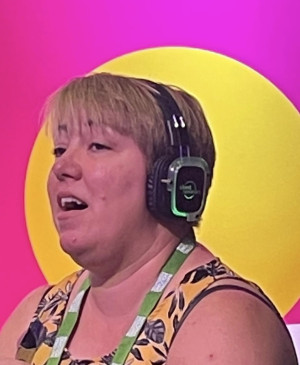 Clare Jones, a Coastline Housing tenant, blogs about what it is like for the individuals living day-to-day in the cost-of-living crisis...
"I am writing this to highlight what it is like for the individuals living day-to-day in the Cost-of-Living Crisis.
"The cost-of-living crisis is terrifying, everything is constantly going up in price. Not only the household bills with the gas and electric, but the petrol also goes up and down like a yoyo, and when it comes to the weekly shop, that too is increasing, every week it is becoming more and more expensive.
"I work for a local charity, supporting individuals from not only the local community, but all throughout Cornwall. CN4C have always run social activities that happen every week, a food larder that the community can access every Friday. The food larder is supplied by donations of vegetables from local farms and Fareshare donations and other contacts that have been developed since the crisis of the Covid pandemic. Since this latest Cost of Living crisis, there have been more and more people arriving to have some food. Our Chef James has been cooking extra food (batch cooking vegetarian, vegan and some meat meals), so that when people come for food, they are welcome to take frozen meals too. 
"I have recently become an involved tenant with Coastline Housing. I have always felt that the staff at coastline care, they listen, make clear and concise notes of all conversations. This makes communicating with all staff members easy. In February 2022 the Board agreed a budget of £300,000 to support customers facing hardship during 2022-2023. The Sustainability Fund had been developed to support Coastline customers, because of the crisis that is affecting everyone, but the individuals and families that are struggling on benefits or pension are being hit the hardest. 
"People that are employed are being hit just as hard, as they are not always offered the same support as people on benefits. 
"I have friends in and out of work that are struggling daily, who must borrow money to get food shopping every week, who are feeding their children and only eating what the children leave. Being scared to put the heating on cause of the bill that will come through the door, or it is the fear of running out completely when having to top up a key or card meter. I am working with Camhs who are supporting my children with battling depression, anxiety and PTSD, while attending school.
"Government has the power to make the changes that are needed to help people struggling with this Cost-of-Living Crisis. Government needs to listen to us, the people living with this crisis.
"To all MP's, do you know what it is like to live on an extremely small budget, like when you are on benefits? I would challenge you all to experience the panic and worry that families and individuals are having to cope with, but you will have an end date. We don't until you sort this out!!"