Harry's Pledge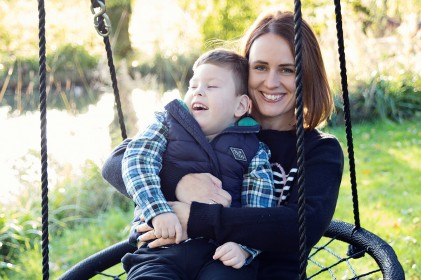 PlaceShapers are proud to care. From providing homes with specialist care and support, to offering care services to people who want to live independently at home, we are committed to caring for our communities. 
As founder partners of Harry's Pledge, we champion how caring is valued and supported. Harry's Pledge was launched during Carers Week 2020, by Longhurst Group's CEO, Julie Doyle, in honour of her grandson Harry Charlesworth whose birth disability of quadriplegic cerebral palsy means he has deep caring needs. Read about progress as part of Carers Week 2021.
Julie set up the pledge to help raise awareness of the massive contribution made by unpaid carers and key workers in the care sector and what more we can do to support them. Julie is therefore encouraging social housing providers to sign up and commit to four pledges:
Being supportive employers to people that have caring responsibilities
Making offices and community spaces as accessible as possible
Building more fully-accessible homes
Further professionalising and promoting care as a career, and lobbying for changes in pay and rewards for carers.
To date 24 PlaceShapers members have signed up to the pledge with a further 13 members committing their support.
To find out more and to pledge your organisation's support visit: www.harrys-pledge.org.uk.
Harry's Pledge is a unified approach from Carers UK, together with Inside Housing, the Chartered Institute of Housing, National Housing Federation and PlaceShapers.