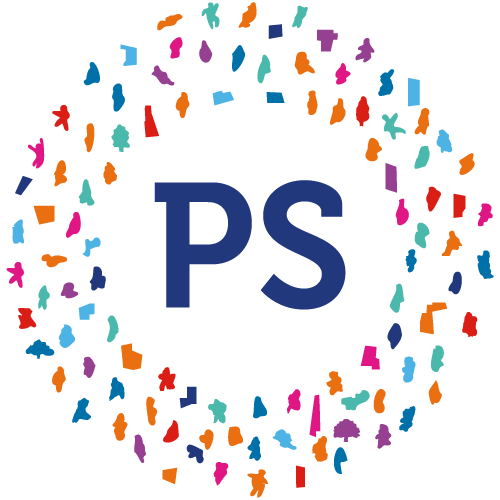 Pictured: Georgina Thompson
Diverse Voices – Older People
Georgina Thompson, from Leeds & Yorkshire Housing Association, blogs about our latest Diverse Voices session:
'We held the next in our series of Diverse Voices webinars today focused on meeting the needs of Older People.
The Chair for the session was Matthew Walker, PlaceShapers Chair and Chief Executive of Leeds Federated and the two speakers were: Victoria Stirling, Head of Service, LiveWell at Home (managed by South Yorkshire Housing Association) and Kelly Taylor, Assistant Director Housing, Karbon Homes.
First up was Victoria, who as part of her role at South Yorkshire Housing Association, oversees the delivery of the 'Age Better in Sheffield' programme which has been running for the last six years. The programme is lottery funded and its focus is on reducing social isolation and loneliness for people over 50. She was keen to stress, however, that people can experience these things at any stage of their lives, not just as they get older, and they have collaborated with partners throughout Sheffield to ensure that they deliver as broad a programme as possible.
The project began in 2014 when they carried out a big engagement exercise to understand older people's needs: concerns over bereavement, employment, austerity and access to resources all featured highly. It was also clear that there were differences between social isolation (where watching TV or visiting the local shop was many people's only human interaction in a day) to loneliness (where some people would know and see lots of people but still feel very lonely).
As a result of this engagement, they developed a number of interventions, including:
Wellbeing Practitioners (in partnership with Sheffield Mind) - who visit older people in their homes.
Start Up – offering consultants and micro grants to help set up community groups and events, such as lunch clubs and allotment groups.
Moments of Joy programme – working with freelance artists, such as musicians and dancers, to bring entertainment to older people where they live. During COVID many people have felt more isolated than ever before and they have had to adapt the programme, for example running 'garden gigs' and 'tea-trolley performances' shown to residents in care homes via Ipads.
Hello Sheffield Neighbour activity packs – which were delivered to over 2,500 people in Sheffield to help keep them engaged and connected to support during the pandemic.
Co-production has underpinned everything that the 'Age Better Sheffield' programme has delivered and people over 50 have been involved in every stage of the design and delivery of services.
To date the programme has reached out to over 2,700 people, they have attracted over 500 volunteers and 67% of participants have reported improved mental wellbeing as a result. 
Victoria highlighted that they will be running a number of seminars about their learning from the programme over the next few months and invited anyone who is interested to attend. To find out more, email Victoria or visit www.agebettersheffield.co.uk or @socialvic or @agebettersheff on Twitter.
-------------------
Next up was Kelly Taylor, Assistant Director Housing, from Karbon Homes, which has homes throughout Yorkshire and the North East, including many extra care schemes, sheltered housing schemes and bungalows. They also provide a rage of services specifically designed for older people.
Their Silver Talk Service was established in 2012. It offers weekly 30-minute phone calls to over 300 older people - both Karbon customers and others in their communities (including referrals from local social prescribing services). Demand has understandably rocketed during COVID and they now have 85 trained volunteers making the calls and two dedicated Karbon colleagues running the programme.
When the pandemic began, Karbon initiated a Wellbeing Outreach programme, contacting all over 50s to check they had access to the support they needed and carrying on with daily or weekly phone calls to those that needed it. Colleagues helped customers who were advised to shield to get food and medication, provided a 'meals on wheels' service and distributed 'Hug in a bag' pamper packs and Christmas gift bags.
Kelly highlighted that keeping older residents connected to the wider community was highly valued and they partnered with local schools to carry out some fantastic inter-generational activities. These included a 'Wednesday Wave', a penpal scheme and a Christmas card swap between older people and school children, which was really successful. They also ran lots of socially distanced or online activities to lift people's spirits, such as quizzes, bingo, coffee mornings and VE Day entertainment.
To find out more, please contact Kelly
Both Victoria and Kelly agreed that going forward their associations are hoping to have a blended approach to supporting and engaging older customers – reintroducing more face to face support but also continuing to provide digital services that many people have come to value. Some residents will be nervous about re-engaging and getting back out into society post COVID, so confidence-building work will also play a vital role.'