We've launched our Neighbourhood Standard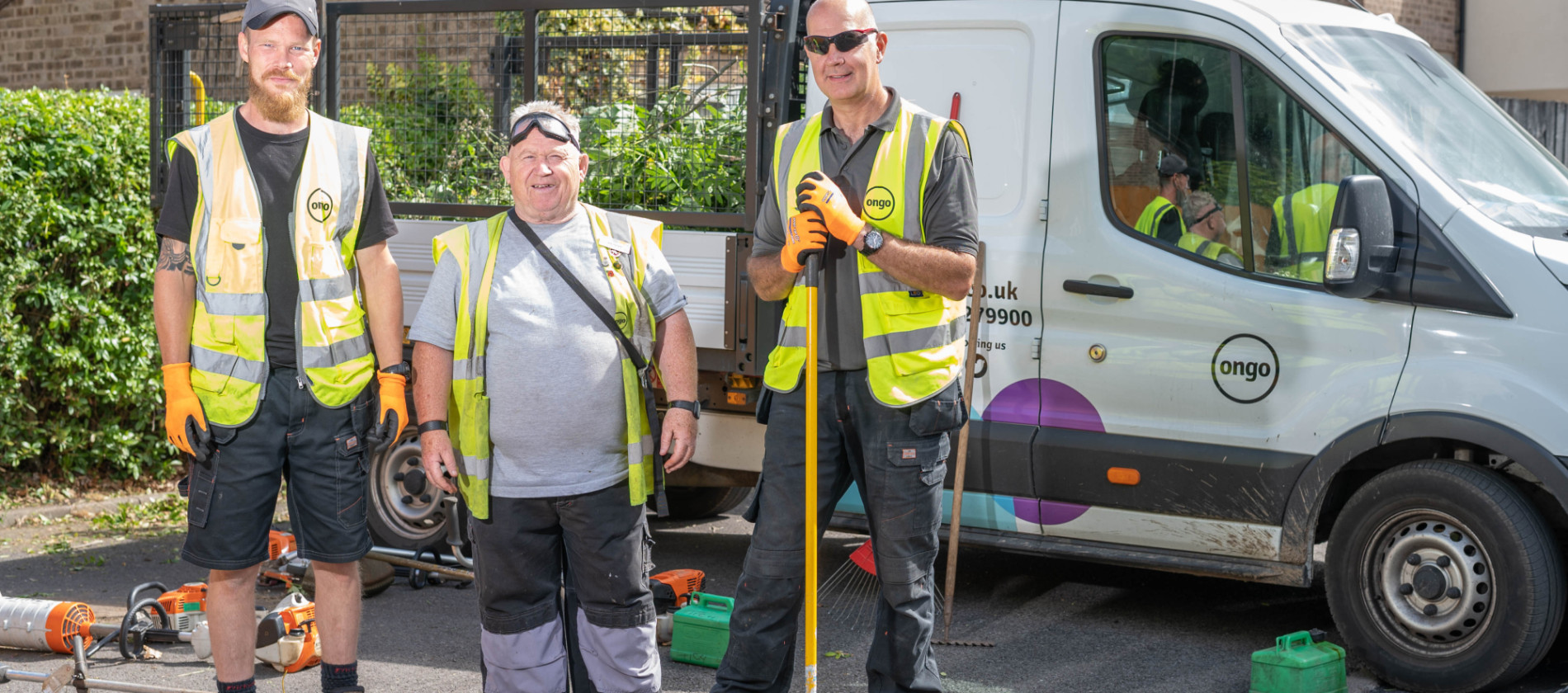 Working in Partnership with tenants, Ongo has created a brand new standard which sets out what tenants can expect from their landlord in terms of their neighbourhoods, communal areas and outdoor environments.
In a consultation exercise, tenants told Ongo that the community and area they live is just as important to them as the home they live in. They want to live in clean, safe and secure communities and be able to feel proud of the area they call home.
This led to a large piece of work to create a formal commitment from Ongo to their tenants on what they will do to improve the communities our tenants live in.
Consultation involving digital feedback and a number of workshops took place with customers including Tenant Inspectors and those living in Retirement Living homes, with Community Voice signing the standard off.
From the consultation, three key areas were identified as priorities for Ongo to focus on which are: 
Clean: This sets out exactly how Ongo will keep communal areas clean both internally and externally
Safe: This part of the standard covers all compliance checks of internal communal areas, how Ongo will keep neighbourhoods safe, how they will prepare for adverse weather conditions and how they work with local authorities around any issues with trees
Secure: This section includes how Ongo will ensure all door entry systems are regularly maintained and secure and their commitment to ongoing environmental projects in the community
Lisa Smith, Operations Manager at Ongo, said: "It's such a positive step forward for us to have this new Neighbourhood Standard in place. Because we worked in partnership with our tenants, we know we're focusing on what truly matters to them."
To read more about the Neighbourhood Standard and what it includes, you can visit the Ongo website and check out the full standard.
Issued 01/08/22