South Yorkshire Housing Association
Tony Stacey - Chief Executive
0114 2900 235, t.stacey@syha.co.uk
| Homes managed | Homes to be built to 2022/23 |
| --- | --- |
| 5418 | 1134 |
South Yorkshire Housing Association news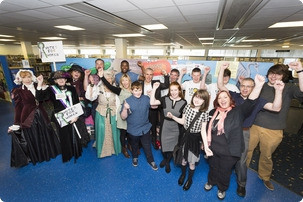 Over 12,000 of Sheffield's most socially isolated older people are to benefit from a £6 million grant from the Big Lottery Fund.
more...
RT @MusicintheRound: To celebrate National Arts in Care Homes day we'd like to thank @AgeBetterSheff and @SYorksHA for a wonderful partners…
24th Sep, 2021
Additional services
Helping to improve the quality of our local communities is absolutely what South Yorkshire Housing Association is about. We have deliberately restricted our area of operation to ensure that we can make a full contribution to the local and sub-regional place making agenda. Feedback from our local authority partners indicates we have got this right. It has been a pleasure to work with leaders in other associations who share similar values.
Social return on investments
SYHA provides value added services across all our activities. Examples include co-founding Sheffield Money (an alternative to payday lenders), our anti-bullying partnership with the Sheffield Sharks basketball team and our Social Prescribing service in Doncaster which is saving the NHS hundreds of thousands of pounds. Demonstrating the social return on our investment in these kinds of activities is not straightforward. Cause and effect are difficult to prove categorically. However, in our VFM Statement we give the following example for our LiveWell service:
Our Green Doctor service identified energy savings actions worth £54,707
300 people benefitted from our Moments of Joy scheme
94% pf 896 customers were helped to maximise their income and ensure they receive the correct benefits
We helped customers claim £50,348 in Discretionary Housing Benefit
Why we joined PlaceShapers
As soon as we heard that a group had been set up to promote the values and interests of community-focused housing associations, we wanted to be a part of it. We share the PlaceShapers values and have been proud to be a part of the PlaceShaper journey.