Newlon Housing Trust
Mike Hinch, Chief Executive
| Homes managed | Homes to be built to 2022/23 |
| --- | --- |
| 6935 | 1381 |
Newlon Housing Trust news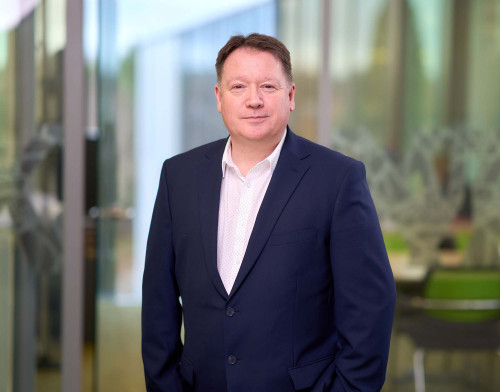 We are pleased to have won the Outstanding Contribution to Promoting Home Ownership category at the 2016 UK Housing Awards.
more...
Rivers Apartments has won Best Social or Affordable New Housing Development at the regional final of the 2016 Local Authority Building Control Awards.
more...
Additional services
Newlon Housing Trust is the parent of the Newlon Group which includes Outward, our specialist care and support provider, who work with more than 1,000 vulnerable adults across north and east London. We aslo have an in-house Community Services team who provide a wide range of employability, financial and wellbeing based support services for our residents as well as running two community centres, one in Islington and one in Tower Hamlets, which offer activities for the wider local community.
Social return on investments
Social impact measurement has been an area of increasing focus for the sector. The Social Return on Investment (SROI) network and measurement tools, HACT social impact measurement, and other tools and approaches have improved the consistency and acceptance of impact measurement as an approach for charities and housing associations. Having commissioned their own SROI studies and held meetings with HACT, Newlon has made it a key objective to refine their approach to measuring social value.
In June of 2012 nef consulting (the consultancy arm of think tank new economics foundation) was appointed to prepare a social valuation for services provided to Newlon residents and local community members to help them move into employment or entrepreneurship. The study found that the personal, social and economic impact as a result of individuals accessing support showed a healthy return on investment of 1:2.96.
We also assessed the social value of Newlon's interventions in 2013/14 in accordance with HACT's Wellbeing Valuation Index as this gives us a baseline against which to compare upcoming year's outputs. (The HACT approach follows HM Treasury Green Book guidelines and is used by government departments including HM Treasury, Department for Work and Pensions, the Cabinet Office, the Department for Culture Media and Sport and the Department for Business Innovation and Skills.) This valuation examined employment, apprenticeships, volunteering, digital inclusion, and debt advice and found that Newlon Housing Trust generated an annual well-being value of £752,500.
In 2016 Newlon put in place a dedicated, in-house Community Services team to run a range of projects and activities to support Newlon residents and the areas where they live. This team helps Newlon residents through difficult financial times by providing advice, support or referral to specialist agencies in order to build financial well-being and to create healthy and strong communities.
Over the coming year we will continue to measure the impact of our welfare advice, financial inclusion, employment and training, and health and well-being provision to measure targets and to ensure that we are achieving expected outcomes including returning £50,000 in welfare benefits to over 120 Newlon residents, and to support 45 residents into employment and training.
Why we joined PlaceShapers
Newlon is focused on providing a breadth of services to the communities of north and east London and trying to make a real difference to the people we work with and support. PlaceShapers has a vision closely allied to our own and we are really pleased to have the opportunity to communicate and develop this vision with other like minded organisations.