Gateway Housing Association
Tower Hamlets, Newham and Hackney
Kate Dodsworth, Chief Executive
0208 709 4492, communications@gatewayhousing.org.uk
| Homes managed | Homes to be built to 2022/23 |
| --- | --- |
| 2821 | 489 |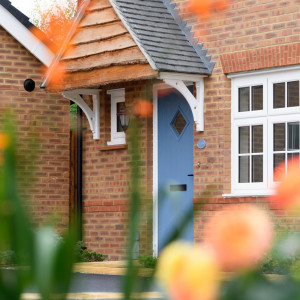 Gateway Housing Association news
🔎Looking for #fun activities this #weekend? Check out @hackneycouncil's The Garden of Earthly Delight's🌱 Grand Open… https://t.co/udHt3vPWwH
24th Sep, 2021
Additional services
We have many positive attributes meeting our social purpose and vision of 'supporting our communities to thrive'. This includes the investment we make each year into community projects for our resident groups and young people through the Community Chest grant fund and Environmental Improvements Grant. Our dedicated Resident Involvement Team are leading the way in resident scrutiny.
Our digital training suite 'The Zone', which opened in 2014, helps the team to successfully deliver our STEP (Support to Employment Programme) for local people, as well as being a focus for the provision of financial inclusion support to our residents impacted by Welfare Reform through our in house Welfare Advisor and partnership agencies.
Social return on investments
Last year we spent £325,000 on community investment initiatives and achieved a social value return of £2,347,000. This has been independently certified by HACT using their Social Value calculator. Therefore for each £1 Gateway spends on community investment initiatives, we have achieved £7.21 in social impact.
Why we joined PlaceShapers
"Gateway Housing Association is delighted to be part of the PlaceShapers Group. We believe that the aim of putting residents at the centre of what we do combined with a commitment both to the places where we work and the communities who live there must be right. At Gateway we demonstrate this, in part at least, through our involvement with the Tower Hamlets Local Strategic Partnership which has been recognised as one of the best in the country. We hope the values and principles of PlaceShapers will feature prominently in the 'single conversation' that the new Homes & Communities Agency will be having with each locality."